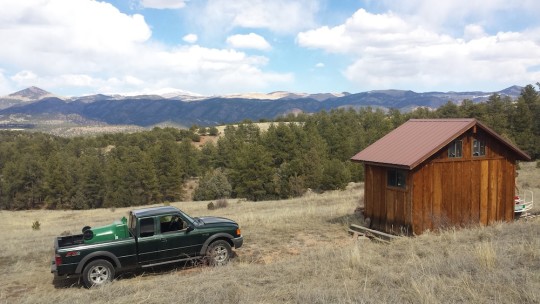 This 35 acres of Colorado mountain land bordering BLM is the ideal getaway! Zoned Ag-Forestry, this 35 acres is in a gated area with access to thousands of acres of BLM land for your kicking and hunting enjoyment.
Click thumbnails for larger images:
Thirty Five Acres Close to Denver!
Located just two hours from Denver, this property includes a small but cozy accessory building that's the perfect getaway. Sold!
If you're looking for tranquility and seclusion, this Colorado Mountain Land bordering BLM is off the grid with trees, meadows, and breathtaking views.
Mountain Property Feature Summary
35 acres
Off the grid
Zoned Ag-Forestry
Gated area
Breathtaking views
Trees
Incoming search terms:
cabin in the mountains of colorado for sale with small acreage
16707 Highway 180 Gulf Shores AL
blm firewood freemont county
blm location in fremont county colorado
COLORADO BLM FREEMONT COUNTY